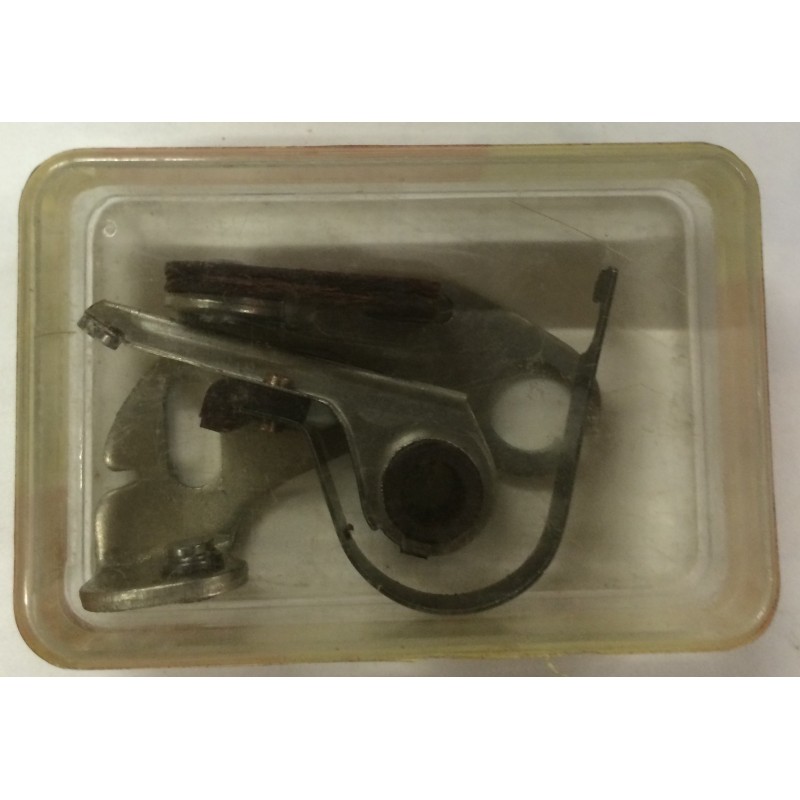  
NOS Contact Set BREMI same DELCO REMY
Contact set  BREMI 1031

suitable for :
Delco Remy D103 1871870 1918148
Buick Cadillac Chevrolet Hudson Oldsmobile Pontiac Studebaker Vauxhall Willys
N.O.S.  see pictures for application
This contact set is treated with a preservative.
It is essential that the points are wiped clean before fitting.
Contactpuntset — Kontaktsatz
Data sheet
Make

General Motors GM
Hudson
Nash
Studebaker
Vauxhall

Years

1950 - 1960
Would you like to buy this part ? Use the "Contact me" form or send me an email with the part number. If you want to know the different possibilities of shipping with their costs, do not forget to indicate the country in which you reside.