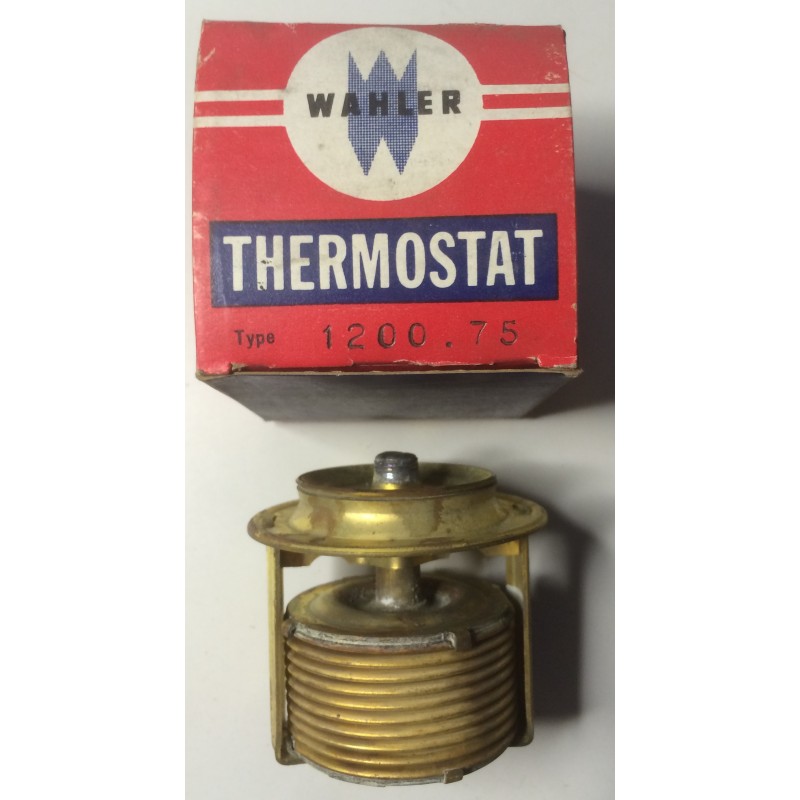  
THERMOSTAT CHEVROLET JEEP NOS
Cooling water control WAHLER (made in Germany)
opening temperature choice: 75 or 80 or 85
for:
CHEVROLET 1927 - 1957
CITROEN U23
HENSCHEL 4 4,5T  OE 5156420000
INNOCENTI A40
POLSKI 125P 1300/1500
SCHLUTER S350 S450
VIDAL Wiking Rapid Matador
New Old Stock
Data sheet
Make

Chevrolet
Citroën
Innocenti
TRACTOR

Years

1945 - 1950
1950 - 1960
Prewar
Would you like to buy this part ? Use the "Contact me" form or send me an email with the part number. If you want to know the different possibilities of shipping with their costs, do not forget to indicate the country in which you reside.