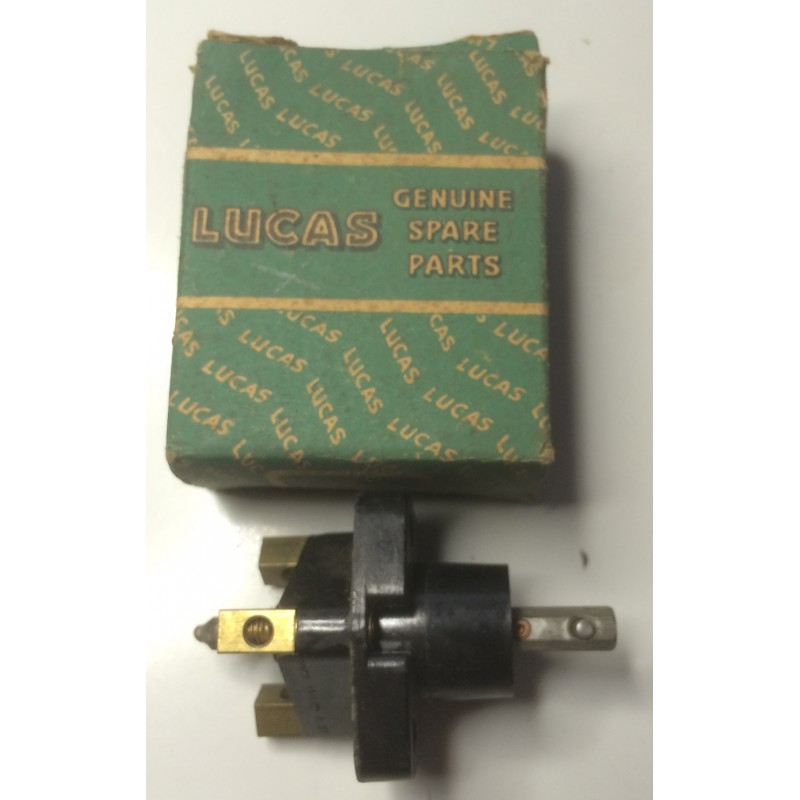  
LUCAS 31114 switch typ PP2 genuine NOS
Genuine Lucas switch typ PP2, two stage pull on push off. Less knob.
For lights, fan and other.  Brand new. Not a bad repro. New old stock.
ARMSTRONG SIDDELEY
AUSTIN
WOLSELEY
TRIUMPH
JAGUAR
STANDARD
Data sheet
Make

Armstrong Siddley
Austin
Jaguar
Standard
Triumph
Wolseley

Years

1945 - 1950
1950 - 1960
Would you like to buy this part ? Use the "Contact me" form or send me an email with the part number. If you want to know the different possibilities of shipping with their costs, do not forget to indicate the country in which you reside.