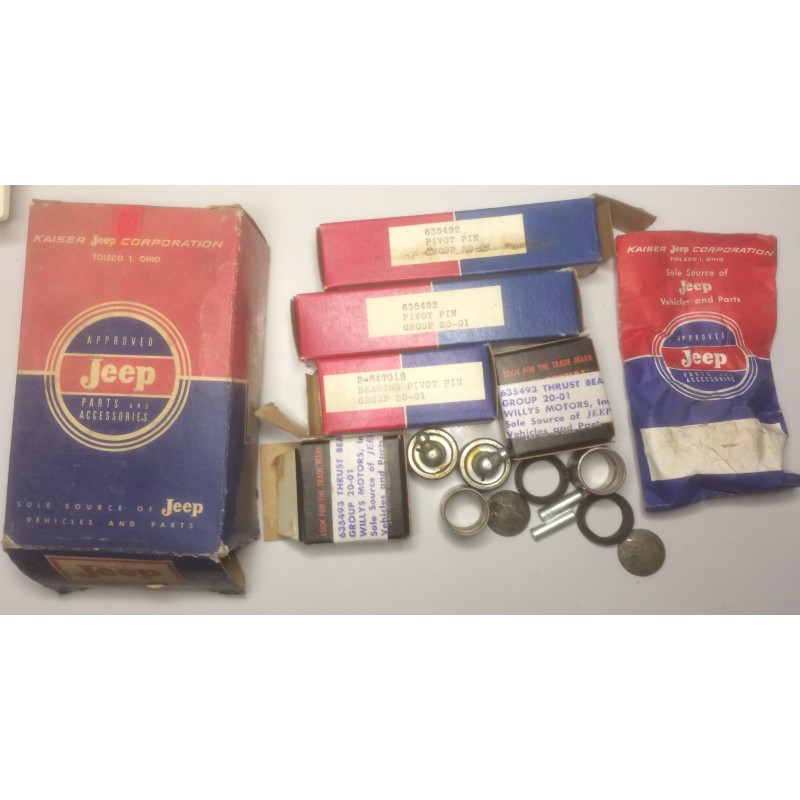  
JEEP WILLYS Steering King Pin Kit 801580 NOS
Genuine Jeep Steering King Pin Bearing Kit for Both Sides
Kit includes the king pin bearings, shafts , bushings and small parts :
2 pin 635492
2 bearing 647018
2 bearing Timken 635493
14 parts.

Fits:
48-51 Jeepster
47-55 Station Wagon w/ Planar Suspension (2wd)
New Old Stock
Data sheet
Make

Jeep
Willys

Years

1945 - 1950
1950 - 1960
Would you like to buy this part ? Use the "Contact me" form or send me an email with the part number. If you want to know the different possibilities of shipping with their costs, do not forget to indicate the country in which you reside.