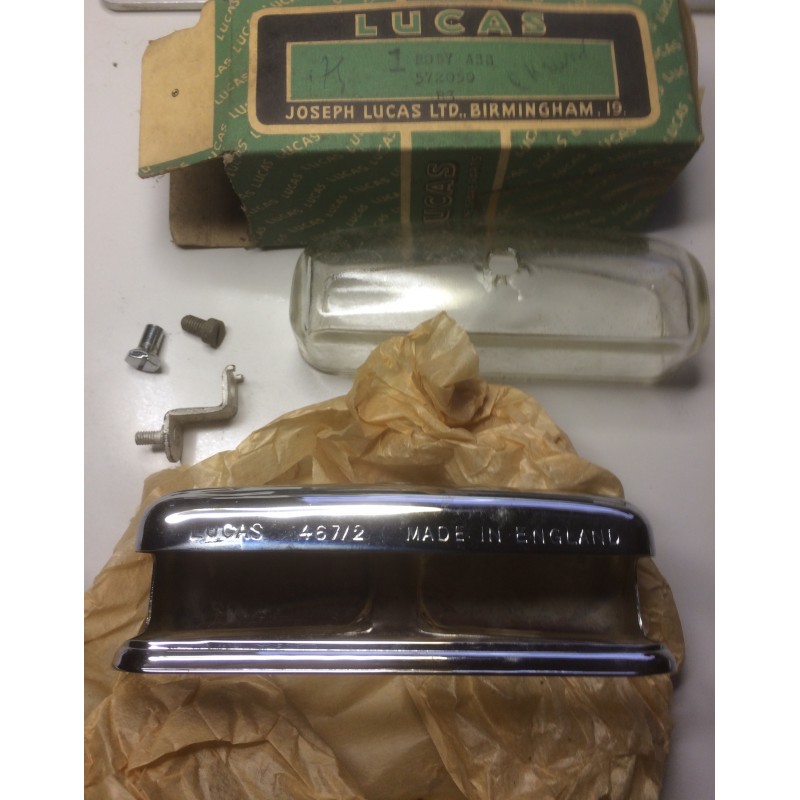  
LUCAS 467 NUMBER PLATE LAMP chromium NOS
SOLD
GENUINE Lucas 467/2

correctly marked LUCAS MADE IN ENGLAND
Only cover, screw and glass lens
For many British Cars
This is not a reproduction, it is a period original.
Old stock - new condition - never used.
LUCAS NOS PART
Data sheet
Make

Austin
Austin Healey
Hillman
Jaguar
LAND ROVER
Morris
Rover
Triumph

Years

1950 - 1960
Would you like to buy this part ? Use "Ask about product" button or send me an email with the part number. If you want to know the different possibilities of shipping with their costs, do not forget to indicate the country in which you reside.