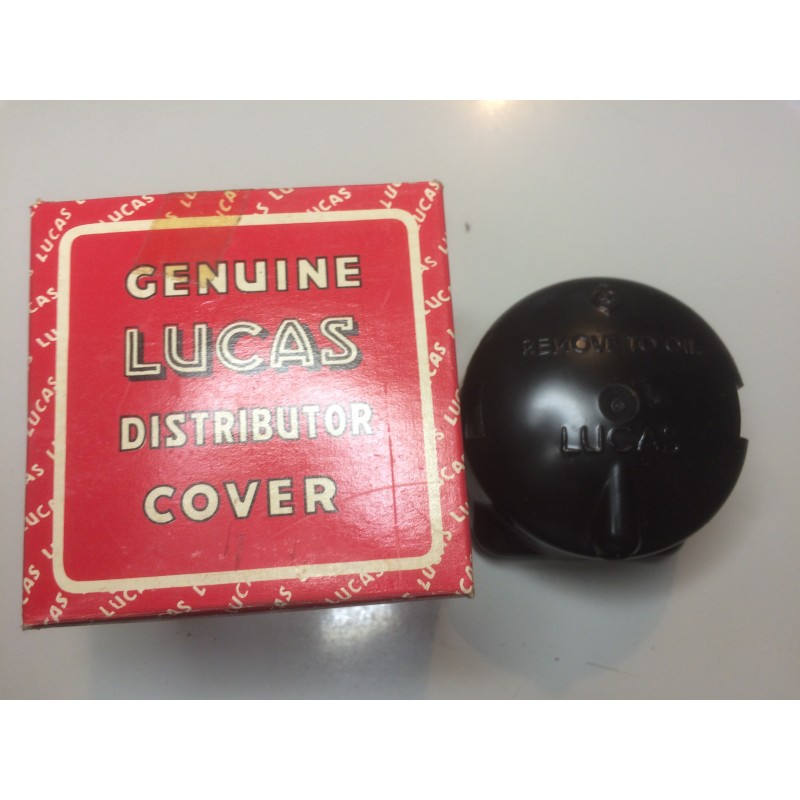  
LUCAS 409635 Distributor Cover Genuine new old stock
Genuine Lucas distributor cover for many british cars.
New old stock in its original box, not a bad repro.
AUSTIN CITROEN COMMER HILLMAN HUMBER LEA-FRANCIS MG MORGAN MORRIS STANDARD SUNBEAM-TALBOT TRIUMPH MASSEY-HARRIS
For
DISTRIBUTOR LUCAS DKYH4A DKZH4A
Data sheet
Make

BMC
Lea Francis
Morgan
Rootes
Standard
TRACTOR

Years

1945 - 1950
1950 - 1960
Would you like to buy this part ? Use the "Contact me" form or send me an email with the part number. If you want to know the different possibilities of shipping with their costs, do not forget to indicate the country in which you reside.