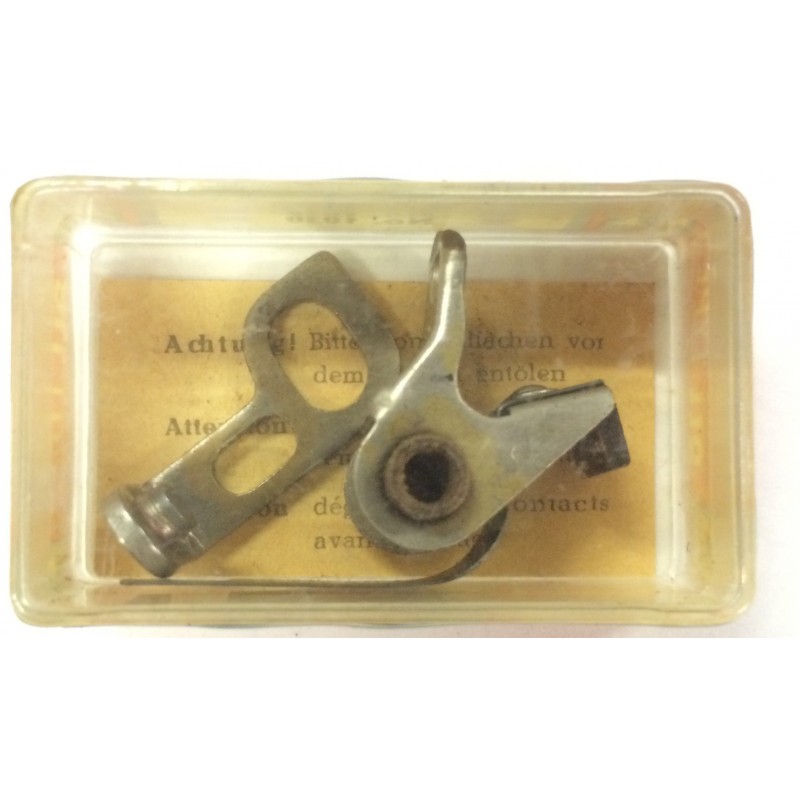  
Contact Point Set for ADLER NSU Super Max 1237013002
Contact set  BREMI 1030
use in place of BOSCH:
1237013002 1 237 013 002
ZKT 48 sort 3
ADLER M200 M201 M250 M250S Favorit Sprinter
NSU Max SuperMax 250 cc
Data sheet
Make

Motorbike Scooter
NSU

Years

1950 - 1960
Would you like to buy this part ? Use the "Contact me" form or send me an email with the part number. If you want to know the different possibilities of shipping with their costs, do not forget to indicate the country in which you reside.